Pick Up in Store
Why choose Pick Up in Store?
Order and pay online with FREE pickup from your local store.
No minimum or maximum purchase amount.
Bikes expertly built for FREE from our trained mechanics and are ready to ride.
SMS notification alerts you when your order is ready to collect.
No additional fees or charges incurred.
Easy to collect. Simply bring down your proof of purchase and photo ID.
*Pick Up in Store is only available for purchases made on the Reid Cycles website.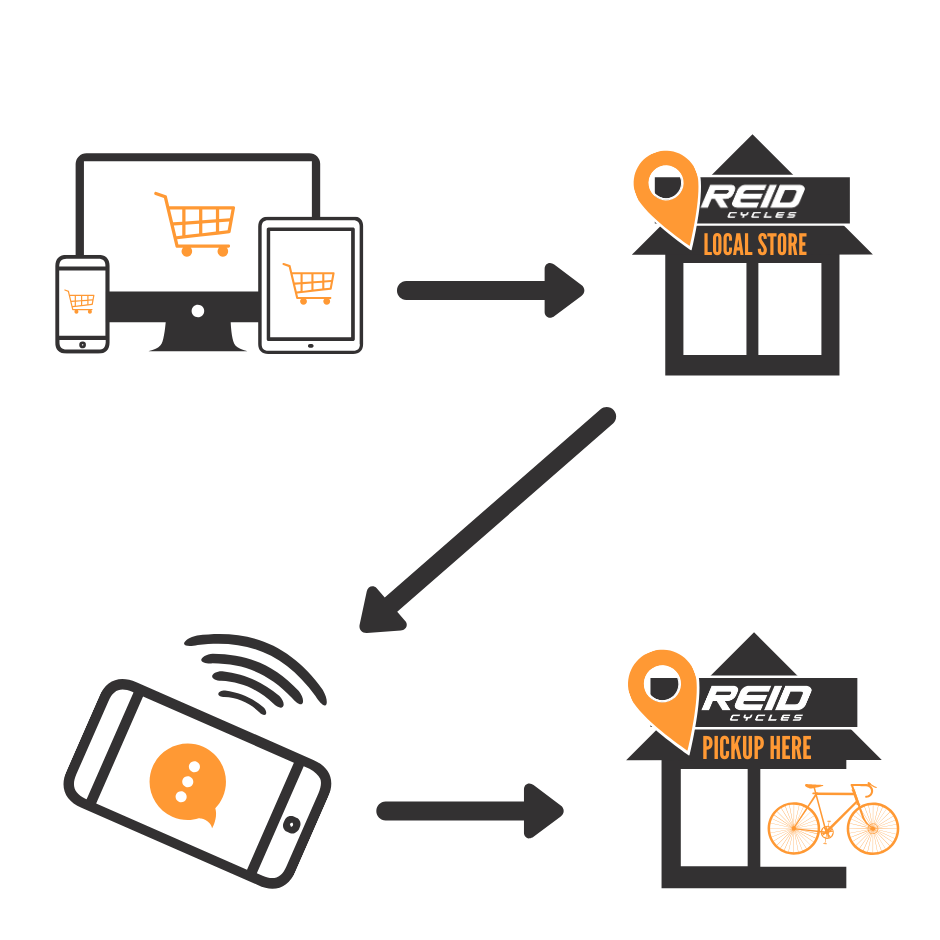 Additional Information
Selected bike models are available for online purchase and in store. This means that you can ensure the exact size, model and colour you want will be waiting and ready to ride out of your local store. Simply select your preferred store in the pick up in store section of the checkout.
You will receive a call from the store (Melbourne, Sydney, Perth, Brisbane, Adelaide) confirming you order and advising when your bike can be picked up.
Please note the following:
If you have ordered accessories you want fitted to a bike, you will need to
call your chosen store and advise them of this.
Pick Up in Store FAQs
How much does it cost to pick up in store?
Nothing! Pick up in store is free.
What items can I pick up in store?
All items are available for pick up in store, however it's dependent on stock available at your chosen store.
How does pick up in store work?
It's a fairly simple process;
You shop online at our website and choose the products you want to purchase
At the checkout you choose your local store as your delivery method
You receive an SMS notification or phone call once your order is ready to collect. On average this is within 2-5 days.
You visit your chosen store and pick up your order. If your order contained a bike you will receive it fully assembled and ready to ride
How long will it take for my pick up in store order to be available?
On average its 2-5 days but it will depend on the store location and if whether or not the bike needs to be delivered to the store form our Melbourne warehouse.
What do I need to bring with me to the store when I collect my order?
You will need to bring your proof of purchase and a photo ID. Proof of purchase can be your confirmation email printed out or displayed on your mobile device.
Can someone else collect my order?
Yes this is fine. But please call your chosen store beforehand to notify them. The person you nominate will still need to bring in proof of purchase and photo ID for proof against the name you provide when you call.