Bicycle Workshop Services
A bicycle is just like any other machine and you have to look after it if you want it to run properly!
Reid Cycles offer a full range of workshop services to help you keep your bike healthy and safe. Our mechanics love bikes, so pop in and we'll be happy to provide a quote for our workshop services; including any upgrades and customisations. We'll offer you the best possible pricing to get your bike running beautifully.
If you bring your bike to any Reid store, you can receive a maximum of two complimentary basic services with a new bike purchased within 12 months.
Please note that all prices below exclude parts (we will quote for and replace parts as necessary). We have a fully stocked workshop with a range of replacement and upgrade parts available.
The frequency of recommended servicing depends on use and any regular maintenance you perform yourself. As a general rule of thumb, Reid recommend you get your new bike serviced after 6 weeks of riding for adjustments as parts bed in. Following this, it makes sense to at least get a service pre-Summer and pre-Winter.
NB: If you are booking a service, please plan to drop your bike off at the store before midday on the scheduled day of service. 
Our workshop services are available in the following stores:
Below is our Individual Workshop Pricing & our Workshop Service Packages pricing.
Individual Workshop Pricing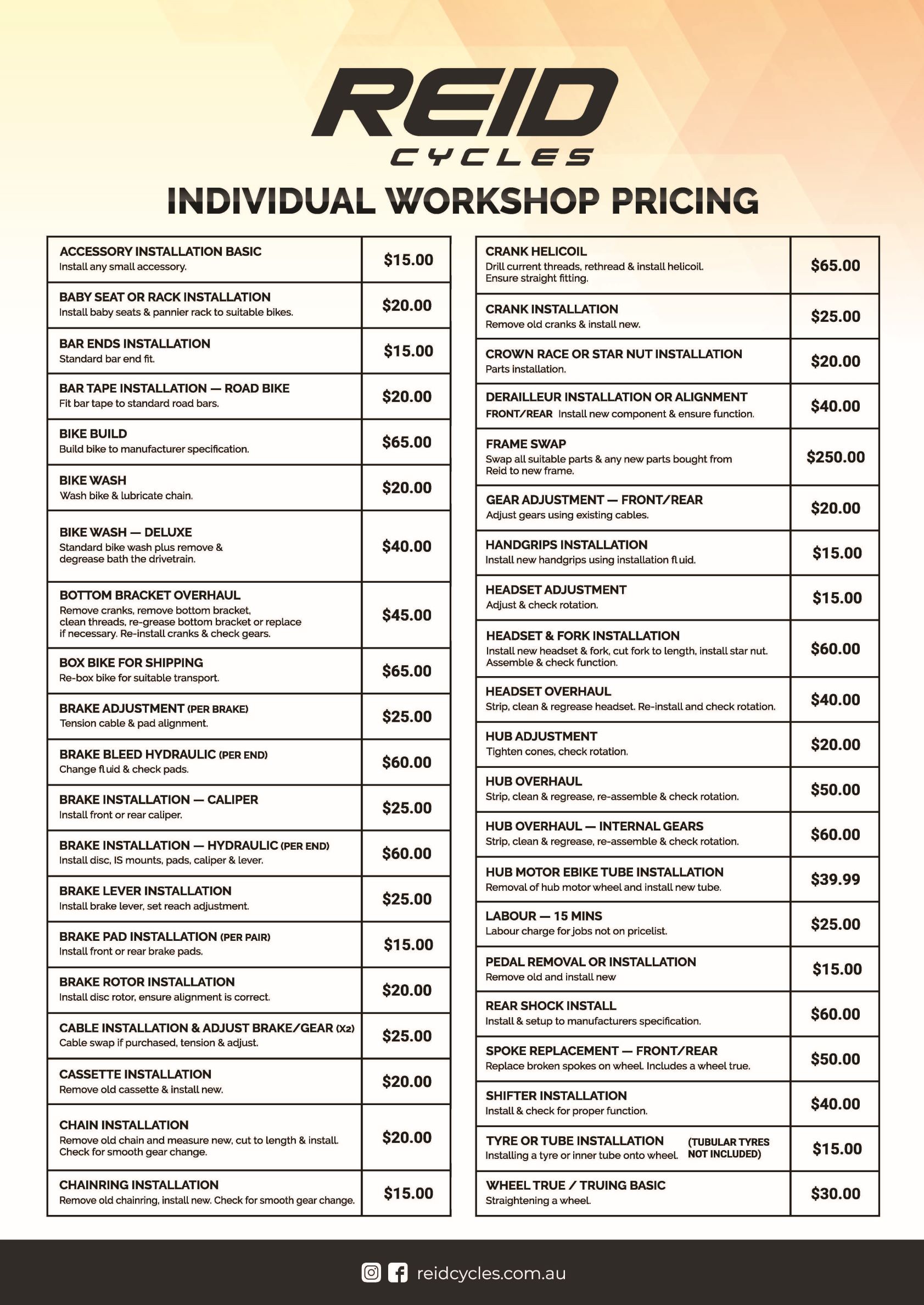 Workshop Service Packages