Reid Cycles is a direct-to-customer brand with the sole purpose to provide Australia's best value bikes. A family and staff-owned company, Reid is now the largest independent bike brand in Australia with more than half a million bikes sold in over 20 countries.
Read on to see verified reviews and feedback shared by our customers, bike reviewers and cycling press on the trusted brand and product review platforms like Trustpilot and Google Reviews.
Hear it from our customers
Hear it from bike reviewers
Why are Reid Bikes so affordable?
We make our bikes with the leading manufacturers and sell direct to our customers.
With limited advertising and no Pro-team sponsorship, minimal overheads and direct distribution we are able to invest in what's important – delivering value to our customers by building the highest quality products at the best price!
All this simply adds up to better value for Australians looking to buy a new bike. In fact, our bikes are up to 40% more affordable compared with equal bikes from other retailers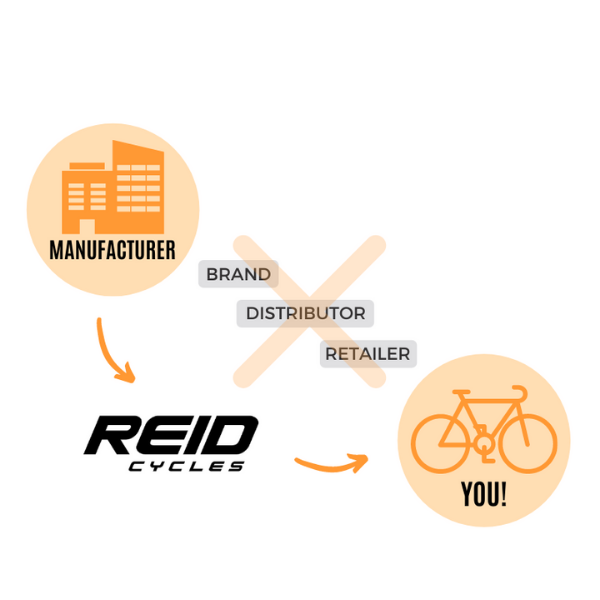 Even more reasons to ride Reid
Our bikes are the best value in Australia - but that's just the start