An Insight Into All The Advantages Of Carbon Fibre Bikes
Carbon fibre bike frames were once the preserve of super-expensive elite-end racing bikes, but with improved manufacturing techniques these amazing frames are now starting to become more widely available for the road rider who is chasing speed on a more realistic budget.
How are carbon fibre bike frames made?
Made from weaving carbon fibre strands and then setting within a hard epoxy resin, carbon road bike frames are very light, strong and reasonably stiff. The material is also easy to craft into aerodynamic shapes, and allows engineers to really play with variable strength or flex in crucial areas around the bike.
Read on to discover the top five benefits of a carbon fibre bike.
1. It's lighter, of course
The first thing people think of is the weight, and yes carbon fibre in bikes makes the lightest bike frames. The fibrous nature of the material allows frame builders to adjust stiffness and compliance by aligning the carbon layers in varying ways. For example, the carbon fibre bike frame will have stiffness in the bottom bracket and head tube areas for power delivery and control, and compliance in the seat tube and stays for rider comfort.
When comparing carbon fibre vs aluminium road bike frames for our range -  this translates to a .53kg weight saving when comparing our Vantage Endurance 2.0 (aluminium) to the Vantage Comp 1.0 (carbon fibre) road bikes. As always though, the best way to shave significant weight off your bike is to train more!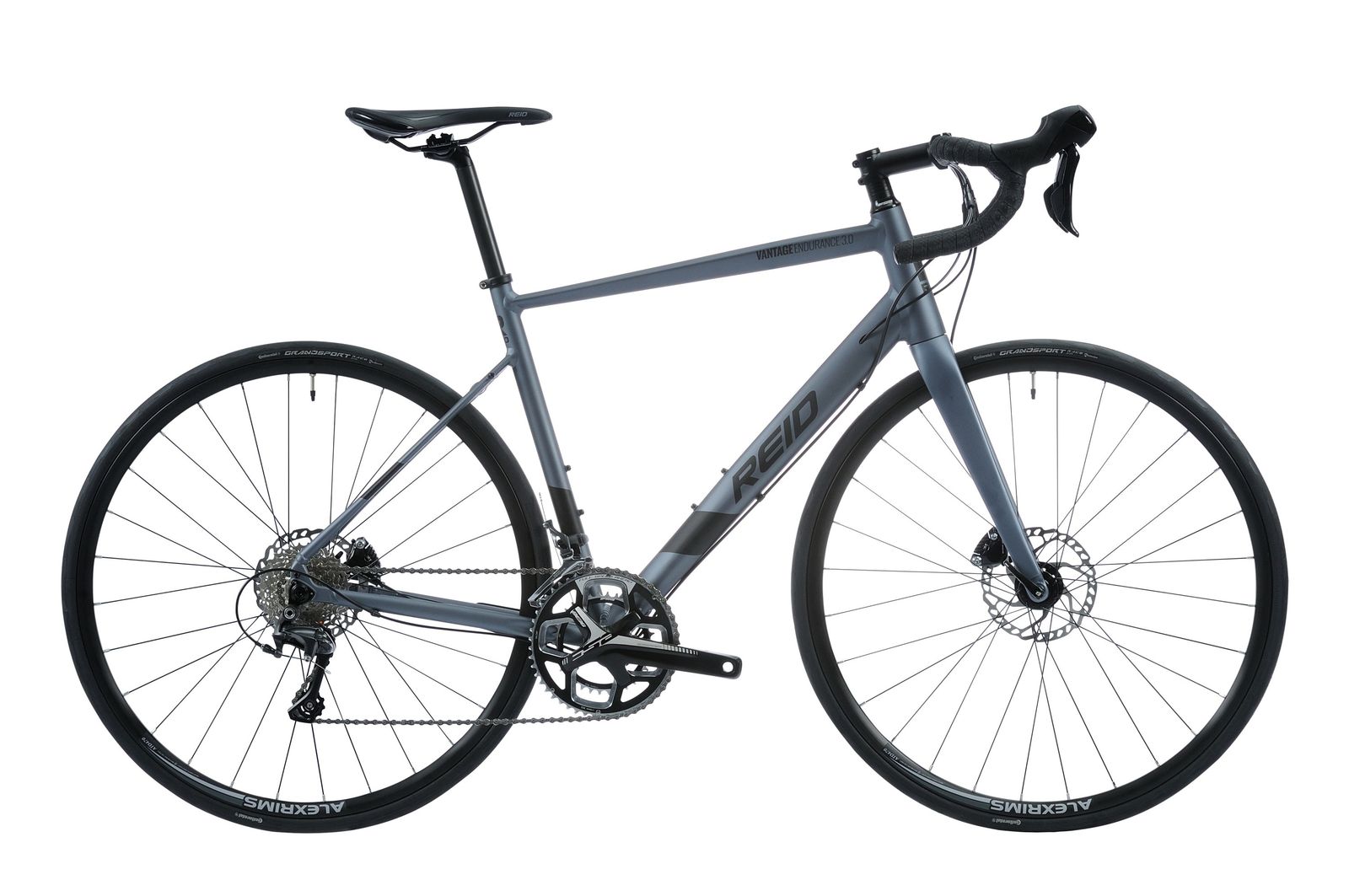 Photo of Reid Vantage Endurance 3.0
2. It makes for a smoother, more comfortable ride
The main benefit for non-competitive riders is the comfort of a carbon bike frame. Where aluminium transfers vibration and shock through the bike, carbon bike fork benefits from  vibration damping qualities that give a smoother ride. If you're not ready for a full carbon rig though, you can mitigate some of the vibration experienced from an alloy frame by fitting wider tyres and choosing a bike with a carbon bike fork.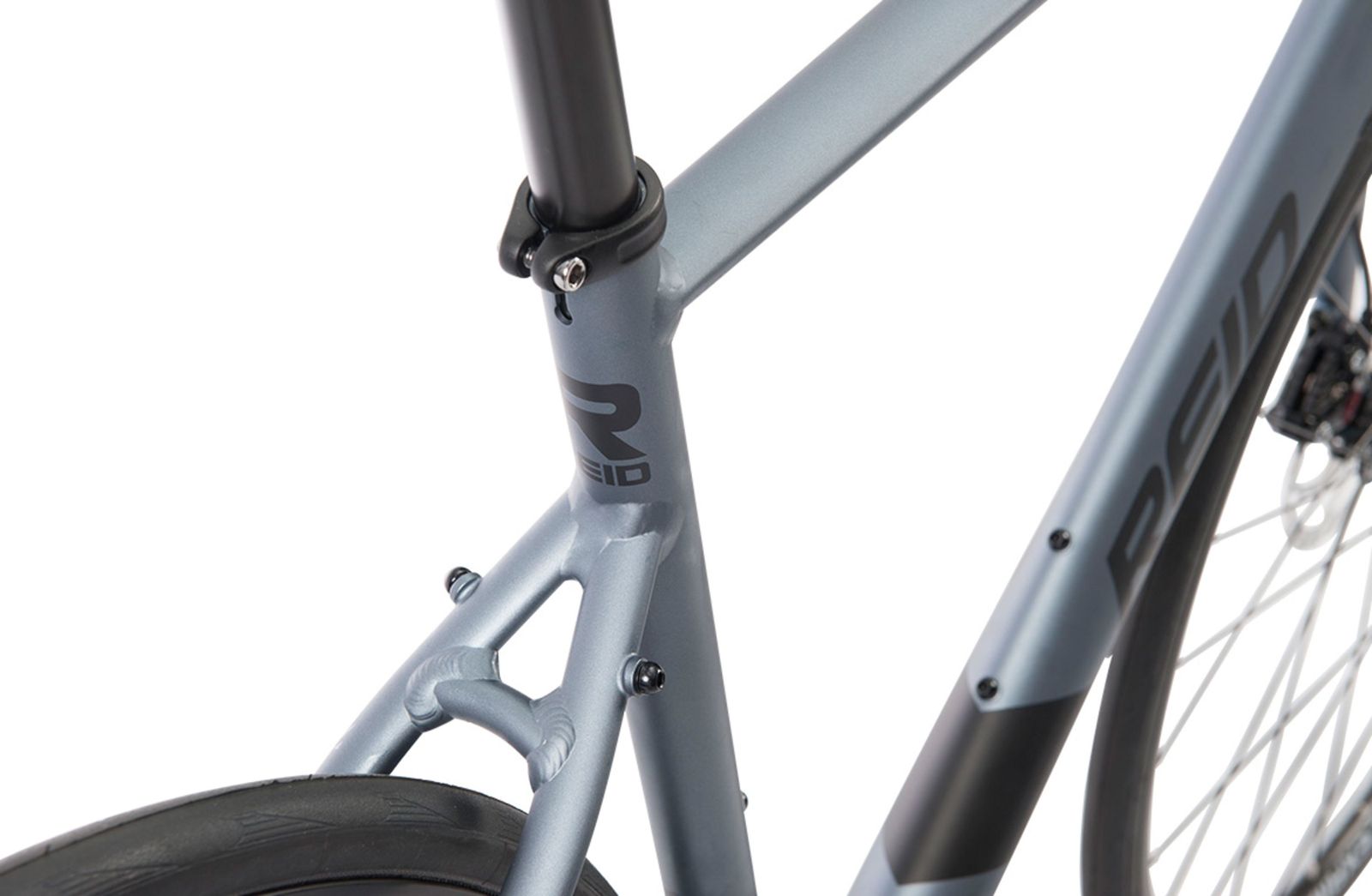 Photo of Reid Vantage Endurance 3.0
3. It's stronger and more durable
Technical improvements in the weave and epoxy, and the ability of designers to build in strength in frame areas where it is needed most, mean carbon can now be used to build a very durable bike frame. In fact, carbon road bike frames have been shown to outperform alloy in lab testing and you can now even buy a carbon downhill mountain bike with good impact resistance.
User error is the biggest cause of carbon frame damage with snapped bidon cage lugs being top of the list (over-tightening screws when attaching a bidon cage). The other common issues are not having enough seatpost in the frame (buy the correct size frame and pay attention to the MIN/MAX line on your seat post) and when riders using car racks clamp the top tube and over-tighten the clamps. These failures do not signify a problem with the frame…
Besides any manufacturing faults will be covered under the Reid Lifetime Frame Warranty.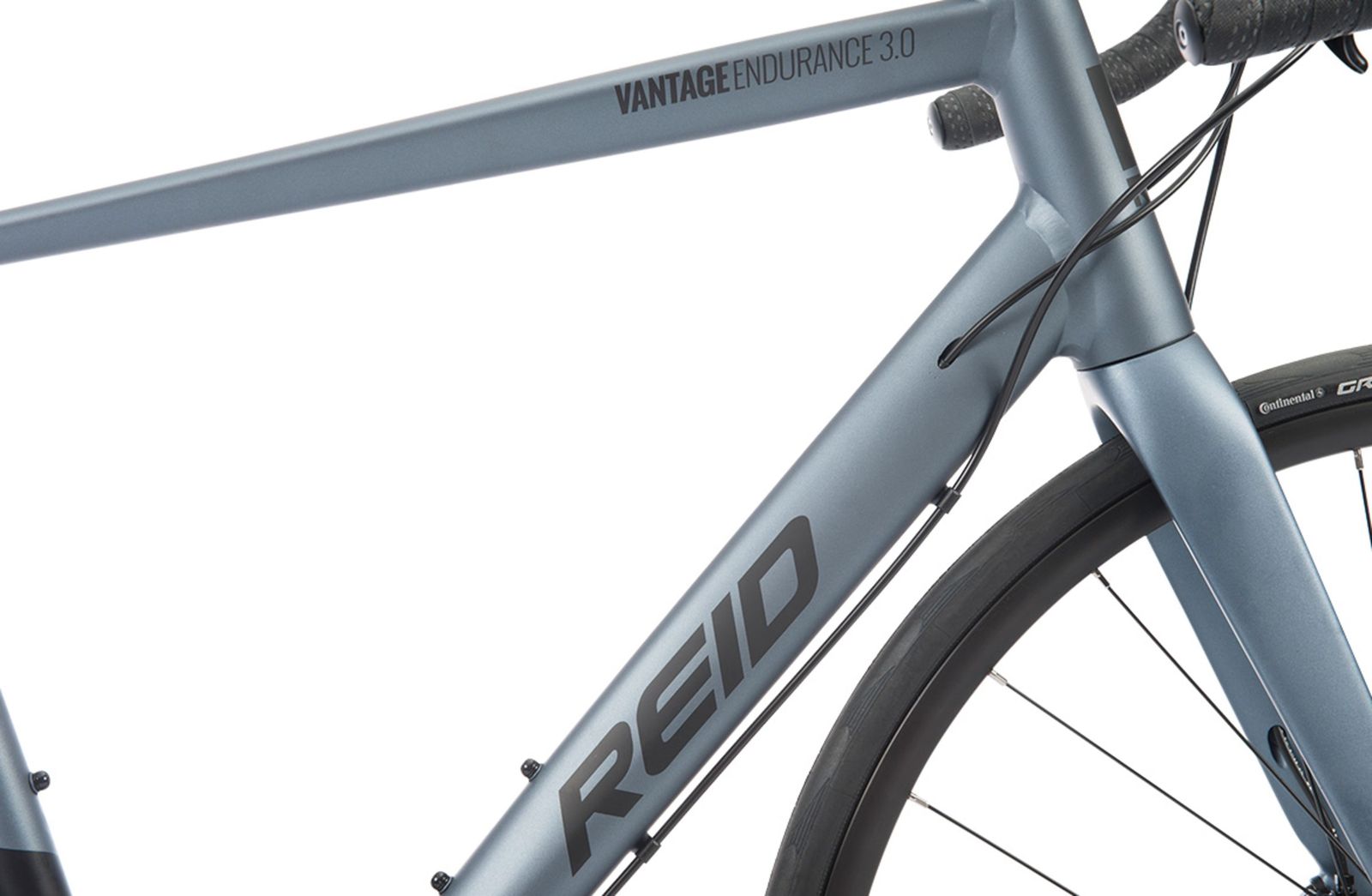 Photo of Reid Vantage Endurance 3.0
4. It's an extremely stable material
Carbon fibre road bike frames used to be susceptible to UV damage, but this is no longer an issue as quality frames made these days contain UV stabilisers. Also, don't worry when using bike wash on your new carbon frame – compared with steel or aluminium, carbon is an inert material and not susceptible to chemical corrosion or salt damage.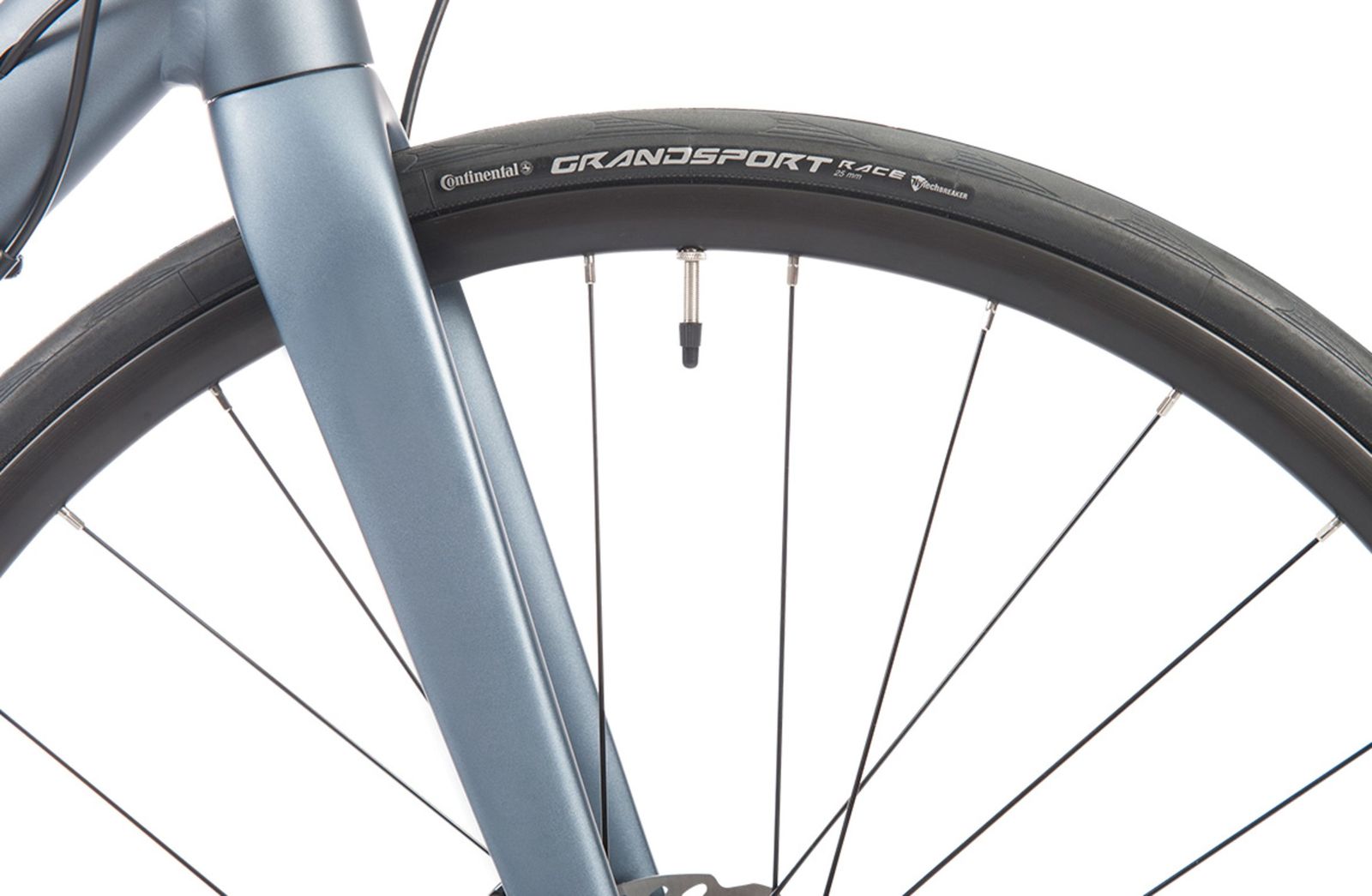 Photo of Reid Vantage Endurance 3.0
5. It's tried and tested
It's been used for years in the bike industry and design and manufacturing techniques have come a long way since the first all carbon-framed bike built in 1986. If you look after your carbon frame it can last a lifetime. It's even trusted in aircraft and spaceships!

What if I drop the bike?
If your carbon bike is involved in a major crash it is worth having it checked over. Frame damage can be difficult to detect as cracked paint does not necessarily mean a compromised frame.

Alternatively, as with any bike, it's a good idea to check for visible cracks, scratches and scrapes when cleaning, service the bike regularly (at least twice a year) and speak to a skilled mechanic with carbon frame experience if you hear suspicious creaks from the frame after an incident.
A note on "big brand" carbon vs aluminium & the rest…
Most of the carbon bike frames produced in the world today come from a handful of manufacturers who make bikes for all the major brands. The quality among the recognised and tested manufacturers is uniform, high and regularly certified.
For our carbon frames, Reid only use a leading Taiwanese manufacturer that meets the requirements of CEN (for our International bikes) and Standards Australia (for our Australian bikes). This manufacturer is a leader in the field of carbon technology and makes bikes for many of the major American and European brands.
Reid have also invested the time and money to guarantee that all our manufacturers are tested by SAI Global for safety and certified with the '5 tick' quality marque. No other Australian bike brand can claim this level of quality control and commitment to customer safety. 
Shop online or view the full range of bikes in store, built by our skilled mechanics and ready for a test ride to see for yourself.