CLICK & COLLECT FAQ
How much does it cost to click & collect in store?
Nothing! Click & Collect is free.
What items can I click & collect in store?
All items are available for collection in store, however it's dependent on stock available at your chosen store and our Melbourne warehouse.
How long will it take for my click & collect order to be available?
On average it takes 1-7 working days (allow extra time for Perth store), depending on whether the bike is in store or at our Melbourne warehouse.
Our Sydney store is currently experiencing delays, please allow 7-14 days for your Click & Collect order to be ready for collection.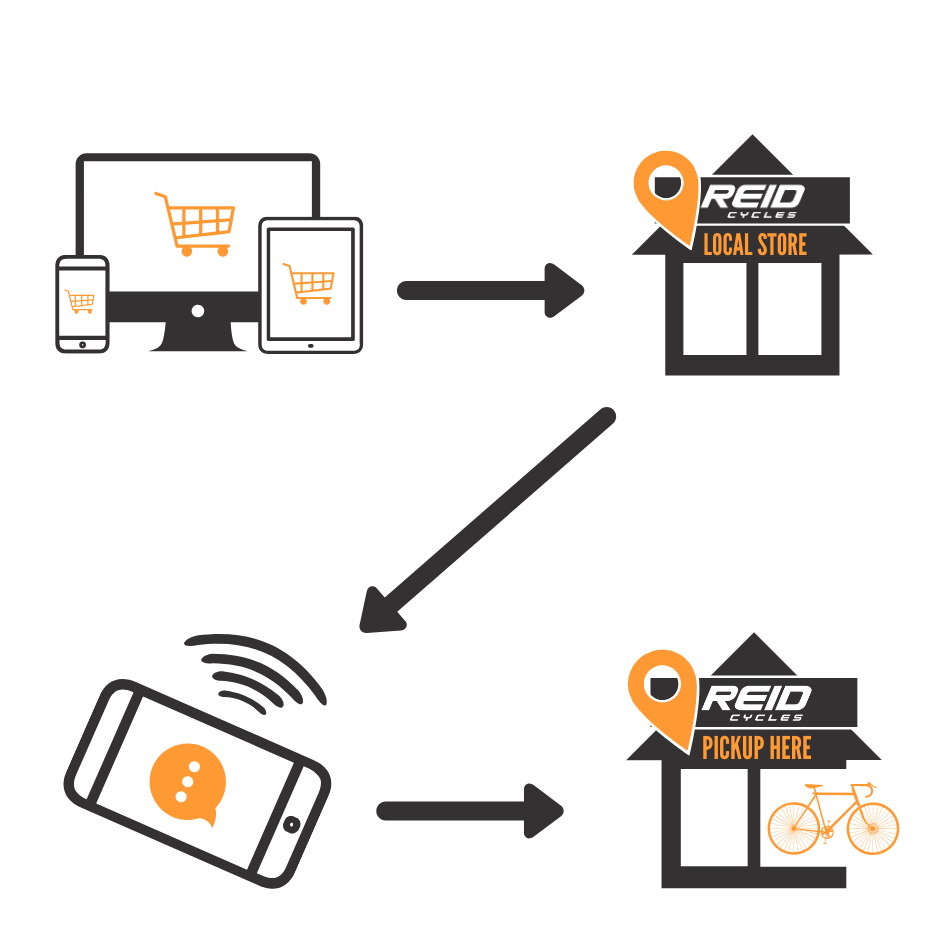 How does the click & collect process work?
It's a fairly simple process:
You shop online at our website and choose the products you want to purchase.
At the checkout you choose your local store as your delivery method.
You receive an SMS notification or phone call once your order is ready to collect. On average this is within 1-7 working days (allow extra time for Perth store).
You visit your chosen store and collect your order. If your order contained a bike you will receive it fully assembled and ready to ride.
What do I need to bring with me to the store when I collect my order?
You will need to bring your proof of purchase and a photo ID. Proof of purchase can be your confirmation email printed out or displayed on your mobile device.
Can someone else collect my order?
Yes this is fine. But please call your chosen store beforehand to notify them. The person you nominate will still need to bring in proof of purchase and photo ID for proof against the name you provide when you call.
What if I pre-order a bike to click & collect in store?
The process is almost the same as a normal click & collect. The main difference is that when you make a pre-order, you are given an esitmated warehouse arrival date. Once they arrive at the warehouse, it usually takes 7-14 working days for your bike to be ready for collection in store.
When do I need to collect my bike?
Please organise pickup within 2 days of us lettting your know your bike is ready for collection. If this doesn't suit, you can organise a friend or family member to pick up your order. They will need to provide ID and the order confirmation or receipt.

Please note the following: If you have ordered accessories you want fitted to a bike, you will need to call your chosen store and advise them of this.