A bicycle is just like any other machine - you need to look after it if you want it to run properly!
Reid Cycles offers a full range of workshop services to help you keep your bike healthy and safe. Our mechanics love bikes, so pop in and we'll be happy to provide a quote for Workshop Services including any upgrades and customisations.
Workshop Service Levels

Individual Servicing
Not looking to get your bike fully serviced? We can also help with specific tasks. Our team is fully qualified to perform individual or one off services on most make or model bikes. Click here to see our full list of pricing.
Make a Booking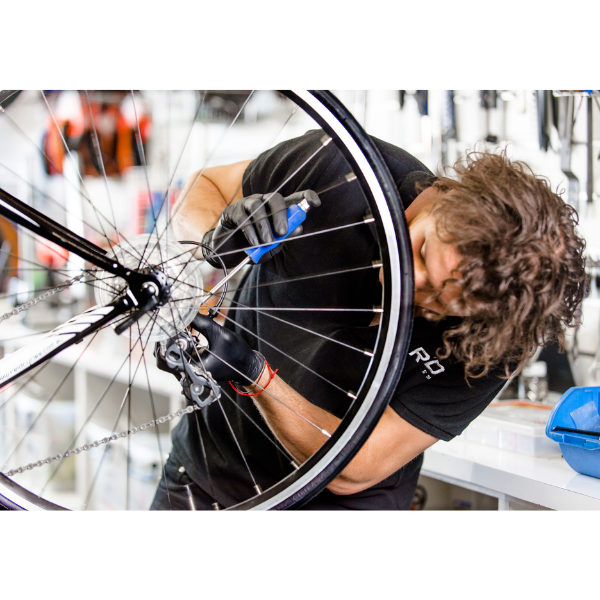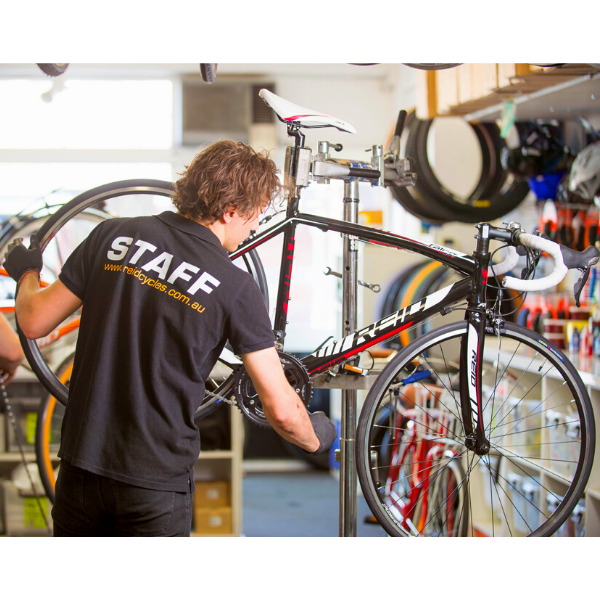 Two Free Services With Any New Bike
Don't forget that Reid Cycles offers all our new bike customers two free Bronze Level Workshop Services within the first 12 months of ownership. These free services are for the original owner of the bike only and can be performed at any Reid store. Refer to the table above for inclusions.
Make a Booking
Bike Service Plan
You automatically get 2 free Bronze Level Services within 12 months when you buy a new bike from Reid Cycles. If you also purchase our Bike Service Plan when you buy your new bike, we'll give you an extra 3 years of this support for only $59!
That's a total of 4 years of free servicing (2 Bronze level services per year) to be performed at any Reid Cycles store. This offer is only available at the time of purchasing the bike and only available to the original purchaser of the plan.
*Please note: Workshop service pricing does not include parts or additional labour to fix identified issues. You will be given a quote to approve before this work is done.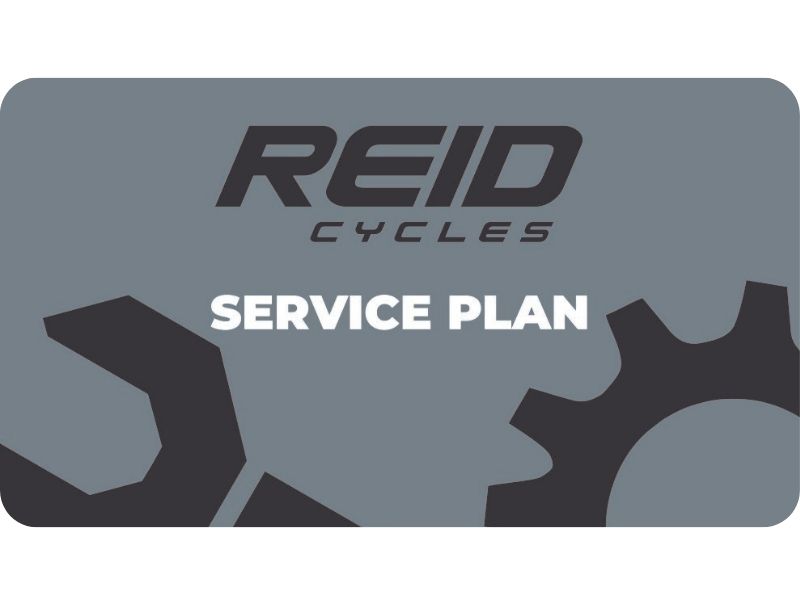 Bike Servicing FAQ
Q. WHEN SHOULD I GET MY BIKE SERVICED?
As a rule of thumb, Reid recommends you get your new bike serviced after the first 6 weeks of riding for adjustments as parts bed in. Following this, it makes sense to at least get a service pre-Summer and pre-Winter. This schedule varies based on how much riding you do and what preventative maintenance you do yourself.
Q. WHICH REID CYCLES STORES OFFER WORKSHOP SERVICING?
All our stores have a Workshop and trained mechanics to help with all your bike servicing needs. Just make sure you contact the store in advance to book in.
Q. DO YOU OFFER ONE OFF/INDIVIDUAL SERVICING?
Yes we do! Click here for a comprehensive list of all individual Workshop Services offered at Reid Cycles.
Q. I HAVE PURCHASED A REID BIKE ONLINE AND I DON'T FEEL CONFIDENT ENOUGH TO ASSEMBLE IT MYSELF - CAN I TAKE IT TO A REID STORE TO BE ASSEMBLED?
Have you watched the video guides yet? We have put together a series of easy to follow step-by-step videos to show you how to assemble any of our bikes.
If you lack the tools or still do not feel confident of assembling your new bike to a safe standard, we recommend that you contact our trained mechanics to perform the task.
Our stores charge a discounted assembly fee of $40.00 for anyone who has purchased a bike from us online and lives close enough to access our retail stores. You will need to book in advance with the store of your choice via phone or email. Click here for store locations.
Of course, if you have not yet ordered your bike, you can choose the Click & Collect option to have the bike assembled in store for collection at no extra charge. The reason there is no charge for the assembly of Click & Collect orders is that in this case, we have not paid to subsidise the freight costs as we do for every delivery.